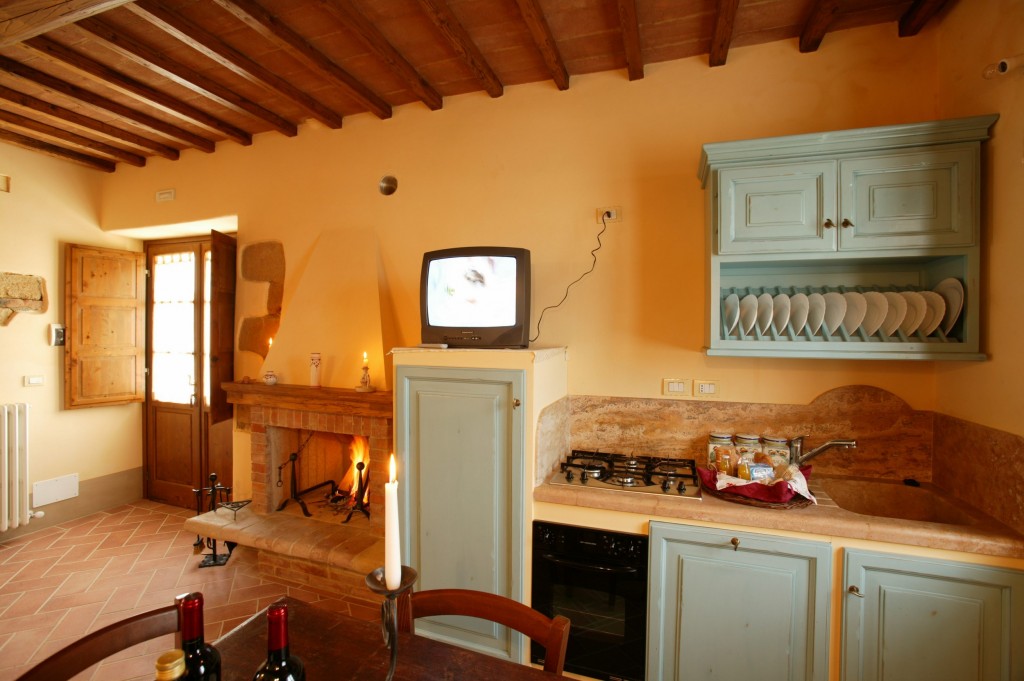 Our guest can watch and participate directly to the activity of the farm: the grape gathering and the process to make wine, theolives harvest and the production of oil, the truffle search, the production of salami and hams, the seeding and the harvesting of cereals...
Who wish to know the real rural life can find here a datum point to have beautiful experiences.
In the farm you will find a winery, where it is possible to taste our wines,a room to keep the oil, where you can taste it,a domestic garden with season fresh vegetables, which our guests can pick directly, and a small breeding with different animals: gooses, ducks, guinea-fowls, chickens, rabbits, pork, pigeons, turkeys...
Children can take care of them with us.
At disposal our guests we have mountain-bikes, firewood for the fireplace and a small basket with breakfast for the morning after the arrival.
Among the most important visits we can suggest, it is worth mentioning the Romitorio di Pienza, which we are glade to show you.
Open: throughout the year.
Prices: between 35 Euro to 50 Euro per person and per day (according to the season, type of accommodation and length of stay).
NOTES:
we don't effect restoration.
We accept domestic animals.